Corporate/Social Groups
Greater Cleveland Volunteers is able to assist groups and nonprofit organizations with volunteer projects.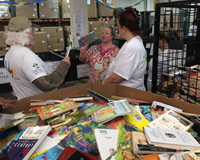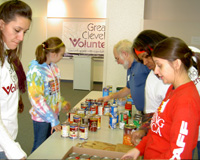 Are you looking for a day of service for your employees? Perhaps you are running an annual special event that requires logistical assistance such as registration, ushers, and the like? We can help make it happen at a very reasonable rate.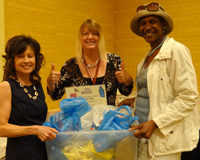 We can connect your group to a volunteer activity at one of our many (100+) partner agencies. Activities can include managing a book fair at an elementary school, moving furniture and supplies, beautification, and other projects.
Groups should be between 3 and 20 people, since most organizations do not have the capacity to host a large number of people at their facilities.
We charge a small fee, which depends on the number of people needed and the level of staff involvement needed. View our group fee schedule.

Nonprofits
If you are not currently a partner agency of ours, you can still benefit from our wide network of volunteers. We offer groups of volunteers for one-time projects to nonprofits located in Cuyahoga County. There is a sliding-scale fee depending on the number of people needed.